Just a note to say sorry we are closed this weekend, 31 August and 1 September 2019
The last Rannach wine was produced in 2008 before the vineyard was leased to another company. We took over in 2016 with the aim of matching the quality of wines previously produced by Rannach and one of the steps we took was to embark on a major replanting programme, including planting some Cabernet Franc vines.
We harvested our first vintage in 2017 and produced a pleasant Merlot with a deep ruby colour and delicious berry flavours. This wine has been very popular with red wine aficionados and has won over some people who say they have previously not enjoyed reds.
In 2018 we produced a Merlot-Malbec blend, a garnet-hued beauty with cherry compote, spice and cassis on the palate.
Both of these wines compliment a wide range of food and are also pleasant on their own for a few drinks with friends and family.
We have also added a charming Merlot Rosé to our range this year. This is a deep red Rosé with a beautiful strawberry aura.
The 2019 harvest followed one of the best seasons in recent years. This year we picked the first of our Cabernet Franc planting and early indications are for a spectacular Bordeaux style blend of the Franc with our Malbec and Merlot.
Our vines are tended by hand throughout the process from planting to bottling. The vinification process takes place in Clevedon at a world class winery and we take an active part in that process.
The fermentation process begins!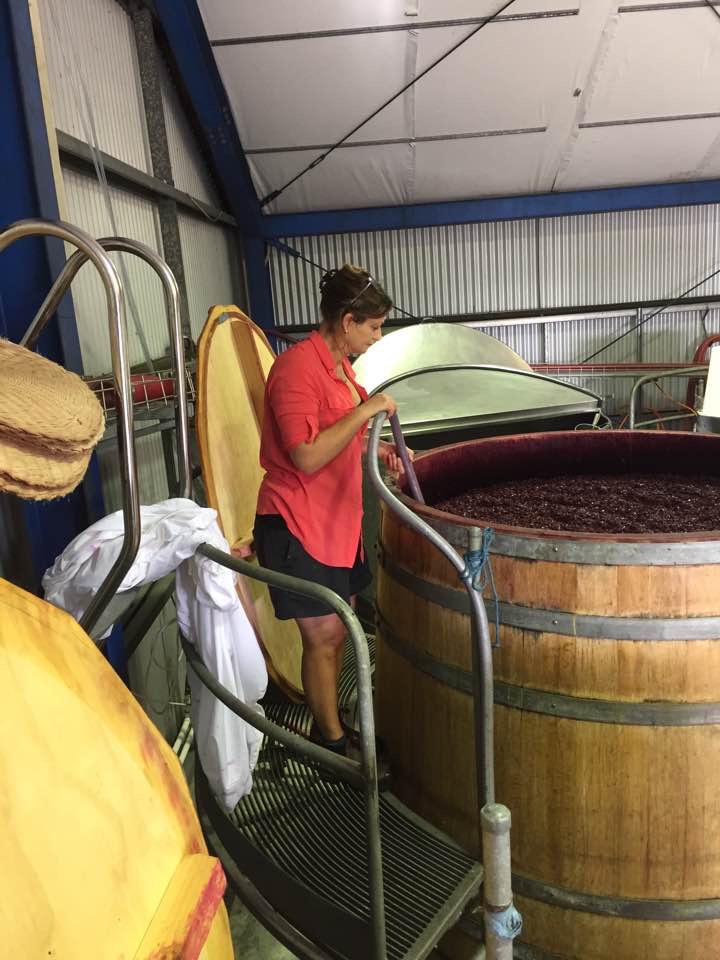 Anna plunging the skins to aerate and promote yeast activity.